SANTA MONICA, Calif., April 06, 2023 (GLOBE NEWSWIRE) — GBT Technologies Inc. ( OTC PINK: GTCH ) ("GBT" or the "Company"), announced today that GBT Tokenize Corp. ("Seller"), a subsidiary that is owned 50% by the Company entered into an Asset Purchase Agreement ("APA") with Trend Innovation Holdings, Inc. ("TREN"), as consented to by GBT, pursuant to which Seller sold certain assets relating to proprietary system and method named Avant! Ai, which is a text-generation, deep learning self-training model (the "System").
Avant! AI™ is designed to provide businesses and consumers with a natural language interface to interact with their devices and systems. The technology utilizes machine learning and natural language processing (NLP) to interpret and respond to user requests.
TREN, Seller and GBT entered into a license agreement regarding the System, granting the Seller and/or the Company a perpetual, irrevocable, non-exclusive, non-transferable license for using the System to be used in its own development, as in-house tool, where Seller/Company may not sublicense its rights hereunder to any customer or client.
GBT is continuing to focus on its core competency of researching and developing ("R&D") a targeted technology IP portfolio combining patents, trade secrets and prototypes. As such, the Company will technically support TREN with the implementation of the System with the goal of empowering other technology platforms they own.
The Company will provide an update covering its IP technology portfolio in a separate press release.
"Selling Avant! Ai to a third party and retaining a license for internal purposes strengthens and encourages our belief that we can position ourselves as an IP Company," stated Mansour Khatib, the Company's CEO.
About Us
GBT Technologies, Inc. (OTC PINK: GTCH) ("GBT") ( https://gbtti.com ) is a development stage company which considers itself a native of Internet of Things (IoT), Artificial Intelligence (AI) and Enabled Mobile Technology Platforms used to increase IC performance.
GBT has assembled a team with extensive technology expertise and is building an intellectual property portfolio consisting of many patents. GBT's mission, to license the technology and IP to synergetic partners in the areas of hardware and software. Once commercialized, it is GBT's goal to have a suite of products including smart microchips, AI, encryption, Blockchain, IC design, mobile security applications, database management protocols, with tracking and supporting cloud software (without the need for GPS). GBT envisions this system as a creation of a global mesh network using advanced nodes and super performing new generation IC technology.
The core of the system will be its advanced microchip technology; technology that can be installed in any mobile or fixed device worldwide. GBT's vision is to produce this system as a low cost, secure, private-mesh-network between all enabled devices. Thus, providing shared processing, advanced mobile database management and sharing while using these enhanced mobile features as an alternative to traditional carrier services.
Forward-Looking Statements
Certain statements contained in this press release may constitute "forward-looking statements". Forward-looking statements provide current expectations of future events based on certain assumptions and include any statement that does not directly relate to any historical or current fact. Actual results may differ materially from those indicated by such forward-looking statements because of various important factors as disclosed in our filings with the Securities and Exchange Commission located at their website ( http://www.sec.gov ).
In addition to these factors, actual future performance, outcomes, and results may differ materially because of more general factors including (without limitation) general industry and market conditions and growth rates, economic conditions, governmental and public policy changes, the Company's ability to raise capital on acceptable terms, if at all, the Company's successful development of its products and the integration into its existing products and the commercial acceptance of the Company's products. The forward-looking statements included in this press release represent the Company's views as of the date of this press release and these views could change.
However, while the Company may elect to update these forward-looking statements at some point in the future, the Company specifically disclaims any obligation to do so. These forward-looking statements should not be relied upon as representing the Company's views as of any date subsequent to the date of the press release.
Contact:
Mansour Khatib, CEO
press@gopherprotocol.com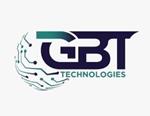 News Provided by GlobeNewswire via QuoteMedia